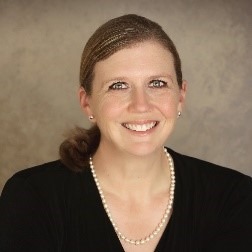 The esteemed Council of the American Psychosomatic Society is pleased to announce the appointment of Suzanne Segerstrom, PhD, MPH as the next Editor-in-Chief if its journal, Psychosomatic Medicine. Her five-year term will begin on January 1, 2022.  Suzanne Segerstrom is Professor of Psychology at the University of Kentucky.  She attended Lewis and Clark College where she received a bachelor's degree with majors in psychology and music (1990). After completing MA and PhD degrees in clinical psychology at UCLA (1997), and a clinical internship in psychology at Vancouver Hospital and Health Sciences Center (University of British Columbia), Segerstrom went on to earn her MPH degree in biostatistics from the University of Kentucky (2017). She currently has over 150 publications and certainly is no stranger to the American Psychosomatic Society. She has been a very active member, serving previously in roles that include Program Committee Chair, Council member, and President. We are thrilled for her appointment to Editor-in Chief.
The APS Journal Editor Search Committee, chaired by Joel Dimsdale, MD, proposed their recommendation to Council, and the vote was unanimous. Dr. Dimsdale stated, "The Search Committee was thrilled to receive Professor Segerstrom's application. She brought to the table her notable research contributions in psychosomatic medicine, her deep familiarity and affection for the American Psychosomatic Society, and an informed view of the challenges that face academic journals. We were looking for someone who could carry on the traditions of excellence and vision in the journal leadership and are pleased that Suzanne will take this on."
Dr. Segerstrom commented, "Psychosomatic Medicine is a very important outlet for biobehavioral science, and it is an honor to be entrusted with it as the 9th overall and second female editor after the founding editor, Helen Flanders Dunbar. Since Psychosomatic Medicine was founded, science has become more open and diverse, methods have advanced, and online management and publication have opened up new opportunities. I very much look forward to helping bring these advances and opportunities to the journal and to seeing the excellent science that will be published there."
We also would like to take this opportunity to profusely thank Wijo Kop, PhD for his tremendous leadership as Editor-in-Chief of Psychosomatic Medicine since December, 2010.  Under his Editorship, the journal has thrived. We are grateful for his leadership and look forward to his continued active involvement in the American Psychosomatic Society.