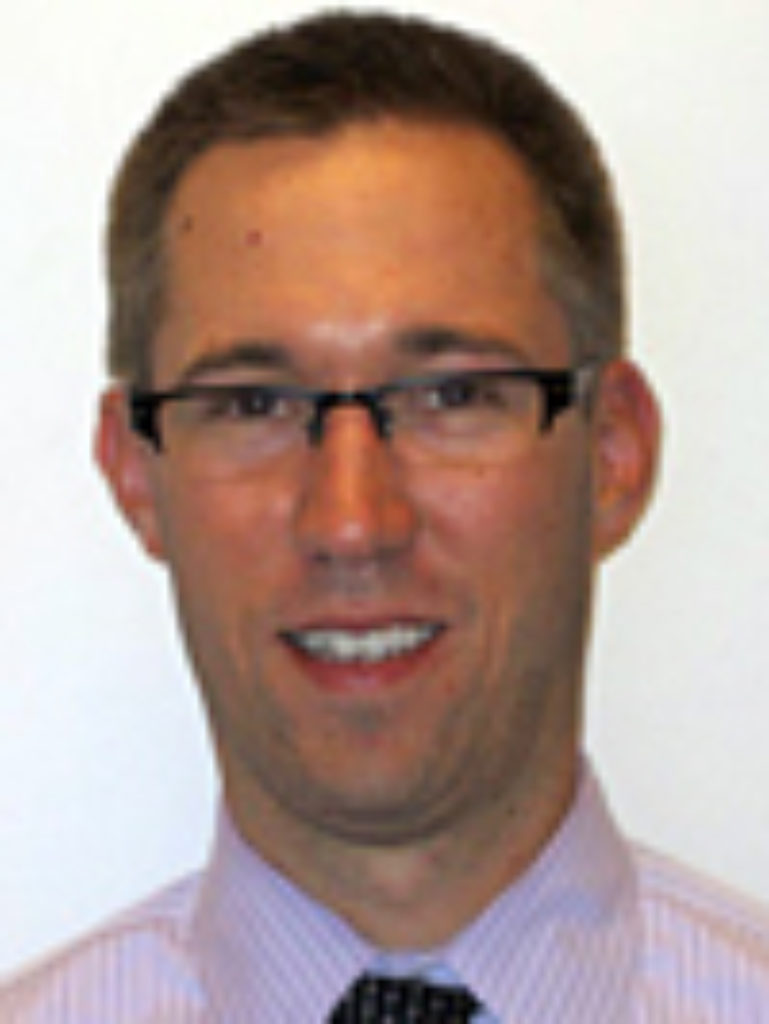 From the Editor's Desk
Aric A. Prather, PhD
APS Newsletter Editor
Happy New Year!!! As we move into the winter months and cold, blustery weather becomes the norm for much of the country, here I sit (in a warm coffee shop in sunny San Francisco) reflecting on 2015 and what it has meant for our Society. Like many of you, I have come to make APS my professional home, in part because of the cutting edge scientific contributions made by its members but also because of the strong community and collegiality it fosters. Unfortunately, we live in a world where divisiveness is all too common; thus, I am sincerely grateful for the many APS members that I now can call colleagues and friends.
Rapid advances in the scientific landscape, including new developments in biospecimen assessment, innovations in wearable and social networking technology, and an increasing focus on "big data" makes this an exciting time for APS; however, it also poses interesting challenges for our Society. One important question that comes to my mind, and perhaps yours, is how do we ensure a seat at the "table" as these developments gain more and more traction? At the core of our Society is the recognition of the bidirectional links, albeit complex, between the mind and body- the psychological and the biological. The perspective and expertise that APS members should and will bring to these new areas of research will undoubtedly result in in critical scientific findings.
A good example of a development where APS can contribute is the recent Precision Medicine Initiative announced by President Obama earlier this year (https://www.whitehouse.gov/precision-medicine). The stated mission of this initiative is: "To enable a new era of medicine through research, technology, and policies that empower patients, researchers and providers to work together toward development of individualized treatments". To date, much of the work in Precision Medicine has resided in cancer research with one of the primary aims being to identify unique genomic (or other omic) predictors of cancer risk at the level of the individual to aid in targeted drug development. I have no doubt that this approach will result in many incredible discoveries in cancer and other diseases. However, we know that social, psychological, and behavioral factors play an integrated role in the very biology involved in the pathogenesis of these medical conditions under study yet the effort towards comprehensive assessment of these factors is presently lacking. I think that APS and its membership is well-suited to play a strong leadership role in developing solutions to this and many other challenges.
Over the next several newsletters I plan to invite Society members to provide commentary on the many opportunities and obstacles in psychosomatic medicine, with a focus on how APS and its membership can address these challenges and capitalize on the many areas for growth. If you are interested in contributing, please feel free to contact me (aric.prather@ucsf.edu).
IN THE NEWSLETTER
So much has happened over the last year in APS. We had a stimulating annual meeting in Savannah and a gut friendly mid-year meeting in NYC focused on the microbiome. Past-president Karen Weihs, MD provides a synopsis of the mid-year meeting later in this newsletter. Despite all the excitement generated during 2015, this will be eclipsed by all of the activity planned for 2016. The planning for the annual meeting in Denver (March 9th-12th) is well underway and nearly complete. More information will be available in the very near future; however, I can say that several plenary speakers are confirmed, including Dean Ornish, MD and Kevin Tracey, MD. And when in Denver… we will have a Discussion on Marijuana. Additionally, we will be treated to a number of APS initiated symposium, including one geared towards Translating Research into Practice, and a star-studded symposium on Neuroinflammation. Of course, there will also be engaging research topics contributed by our membership.
Our Society is composed of such incredible scholars and we highlight a couple in this newsletter. First, in our "Meet the Lab" section, our travels take us to the state of Indiana (the Hoosier State), where we meet the Cardiovascular Behavioral Medicine Lab at Indiana University-Purdue University Indianapolis (IUPUI) directed by Jesse C. Stewart, Ph.D. Second, our "Getting to Know" section targets in on Nancy E. Adler, Ph.D. at the University of California, San Francisco. A long time colleague and friend to many of our APS members, Dr. Adler has played an important role in developing the field of Health Psychology and it was a privilege to interview her for this newsletter. Finally, we hear from our esteemed journal editor-in-chief, Wijo Kop, Ph.D. with updates on the Journal and highlights of some of the cutting-edge science we have come to expect from Psychosomatic Medicine.
I hope you enjoy the newsletter. Any comments (positive or negative) can be directed to me (aric.prather@ucsf.edu).