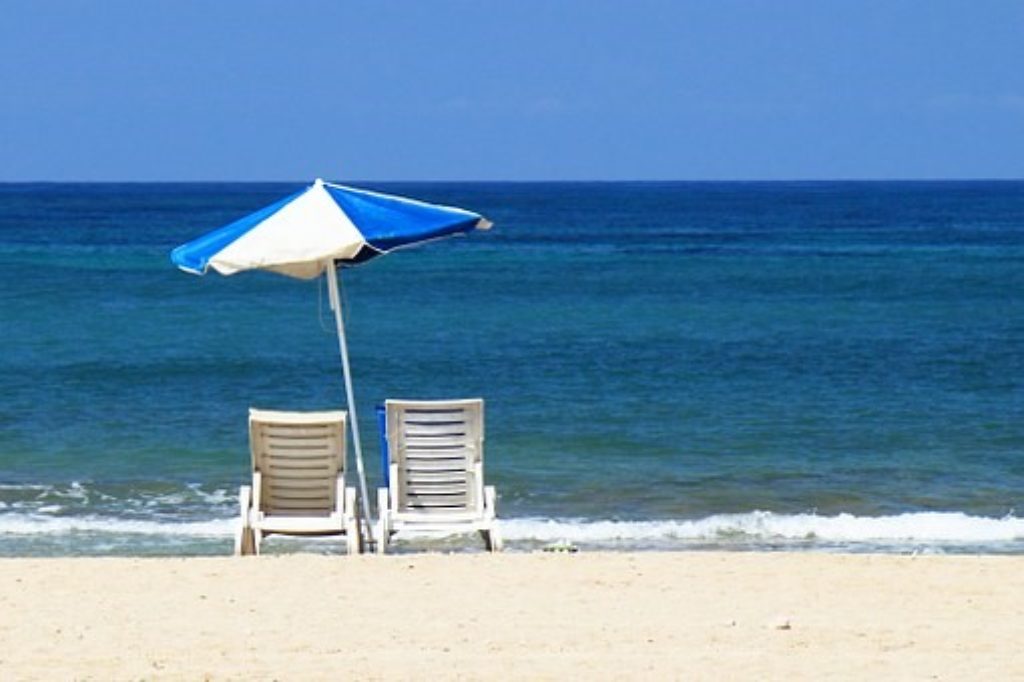 The start of summer can mean only one thing: The October NIH submission deadline is just around the corner!
Classes are out, meetings are fewer, and the days feel longer! Summer is the ideal time to begin writing.
Obtaining external peer-reviewed grant support is one of the most daunting yet critical determinants to academic and career success. The process of identifying a fundable topic to study – one that is feasible, cutting-edge, capable of advancing the scientific field, and likely to be of major interest to a funding agency or foundation – and to you for 5-7 years – and then converting your thoughts into a well-written and compelling story requires considerable thought and preparation.
Coming up with great ideas takes time. 
Rather than jumping into a grant proposal with the first idea you have, consider multiple potential topics.  Use Medline (look for recent meta-analyses, systematic reviews, and editorials), NIH RePORTER, and Clinicaltrials.gov, to gain an understanding the state-of-the-science.  Keep an eye out for emerging trends by reviewing lists of abstracts presented at recent scientific conferences (see my April 2018 column "Focusing on Collisions") and reading newspapers and magazine.  Run your ideas by your mentors and other trusted colleagues for feedback.  Afterwards, write a 1-2 page concept paper to share with a project officer for their advice and to gauge interest.
For more insights on "slow hunches" and where good ideas come from, watch author Steven Johnson's fascinating whiteboard video or TED Talk.
Research funding has always been tight. Low NIH paylines leave little room for error.
An early start on your grant application may also enable you to distribute a nearly finished draft of your scientific plan to your mentors and co-investigators, and then have time to incorporate their feedback into revised drafts with at least two weeks to spare. If your institution offers a formal internal review process prior to submission as mine does, then take advantage of this opportunity too. Ideally, this dual-level internal review by those who have seen your application before (co-investigators) and by those who are expert in the field but have not (similar to a member of a NIH study section) should help you identify the potential flaws in your study plans so you can address them prior to sending your proposal our for external peer review.
Become an expert on the grant process.
Since 2014 I have been the course instructor for the "Introduction to Grant Writing" course offered to graduate students and junior faculty interested in health services research at my university's Institute for Clinical Research Education. At the end of this message are several online resources we use to help learners understand the grant application process (you can find my syllabus here). While these are weighted towards NIH submissions, the general principles and advice are also pertinent to foundations and other funders.
Participate in an external research training program.
APS offers its own Young Investigator Colloquium.  This popular full-day annual event held in conjunction with our Annual Meeting, is designed to foster the development of innovative and impactful psychosomatic research by combining the expertise of senior APS mentors with postgraduate trainees who discuss research ideas in small group sessions.  The Young Investigator Colloquium is also a great way to form lasting relationships with senior investigators and peers from outside your institution!

Apply for the next APS Young Investigator Colloquium to be held March 5-6, 2019 in Vancouver, BC. Open through a competitive application process, awardees will receive complimentary meeting registration for two consecutive years and a travel stipend.  The application deadline is November 1, 2018.  Look for an upcoming announcement shortly!
Have a grant writing tip or resource to share? Tell us at @connectAPS or @APSPresident, or simply email me at rollmanbl@upmc.edu
Bruce L. Rollman, MD, MPH
President, APS 2018/19
---
Online Resources for Grant Writing
1. Early Stage and Established Investigator Policies: http://grants.nih.gov/grants/new_investigators/index.htm All-in-one-place links to continually updated information investigators need to know about the overall and institute-specific NIH application process.
2. All About Grants Podcasts: https://grants.nih.gov/news/virtual-learning/podcasts.htm
The NIH Office of Extramural Research presents podcast conversations with NIH staff containing easy-to-understand insights on a wide variety of grant topics.
(my two favorites are: "Grant Writing Tips for New Investigators" and "Telling Your Story")
3. NIH Extramural Nexus: http://nexus.od.nih.gov/all/category/blog/
Dr. Michael Lauer, Deputy Director for Extramural Research, hosts the "Open Mike" blog and list serv to help investigators navigate the latest developments in NIH grant policy.
4. Tips and Advice for NIH Grant Proposal Submissions:http://nihgrants.blogspot.com/
Brief nuggets of information, tips, tricks, and useful links to help navigate the NIH grant proposal process.
5. 4Researchers.org:http://www.4researchers.org/
An easily searchable collection of short videos containing practical advice from working researchers.
Not a member of APS?